Personal podcasts with the people in your life
Versatile designer for high-growth consumer startup
Artifact captures the stories in your life with personal podcasts. We set you up with a professional interviewer through our marketplace and we make it easy, from scheduling to hosting interviews over the phone to delivering a polished edit that wouldn't sound out of place on NPR.
Artifact is looking for a versatile UX designer who can also help with visual design to create a category-defining experience from the ground up. You'll be developing the creation flow by which people customize their Artifacts, as well as the listening experience, in which we soon allow people to annotate their Artifacts with additional images, text, and audio snippets.
---
Responsibilities
Working directly with the co-founders, you will lead every design-related aspect of the business. This includes a variety of crucial UX projects such as creation flow, customer onboarding, and listening experience.
You'll update our identity — color, typography, mark — and execute improvements across our landing page, e-commerce, emails, social media, etc.
You'll help us get our B2B products ready to go to market (currently seeing significant inbound interest).
You'll lead UX and visual design for our app, through which users will record and play Artifacts.
Profile
Our ideal co-worker...
Strongly identifies with Artifact's mission to help everyone tell their story.
Thinks on their feet and chooses the practical over the perfect.
Relishes the opportunity influence so many aspects of our business.
Sets (and meets) aggressive deadlines.
Collaborates well and enjoys solving problems based on customer feedback.
Has a track record of UX and graphic design projects.
Will begin working part-time with an opportunity to join full-time in the near future.
A little more about Artifact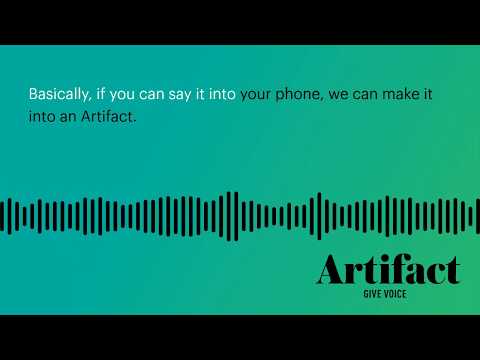 ---
We are all working remotely at the moment. When it is once again safe to travel, this position will likely be based in San Francisco. If you're interested, please email us: [email protected].
Thanks!